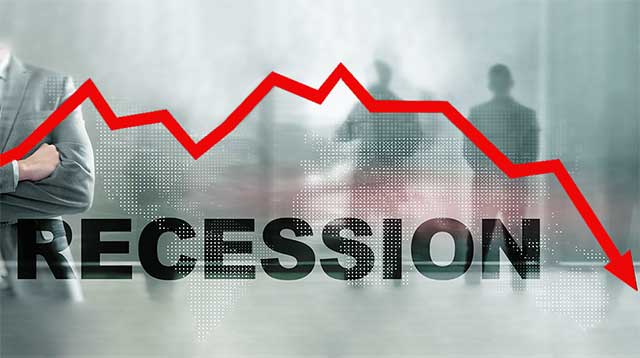 CFO Survey: The recession will hit in the first half of 2023 and the Dow is headed lower
The Bottomline 
Amid high inflation that has become the No. 1 business risk, not a single chief financial officer surveyed by CNBC thinks a recession can be avoided.
The macroeconomic view of CFOs informs a bearish stock market outlook, with most expecting the Dow Jones Industrial Average to fall to 30,000 before reaching a new high, which would represent a decline of 9% from its current level and an 18% decline from its 2022 high.
The CNBC CFO Council Survey is a sample of views from the C-suite at top corporations and organizations, with this quarter's survey including responses from 22 CFOs. 
See related article for full story https://www.cnbc.com/2022/06/09/recession-will-hit-in-first-half-2023-the-dow-is-headed-lower-cfos.html 
From an investment persepective our trading desk gave the following insight; Look for money to stock to going toward stocks that cater to things people need, like food, are apt to do better. Also discount stores like dollar general are apt to be more popular as times get tougher. 
## 
Content above may contain forward-looking statements regarding future events that involve risk and uncertainties. Readers are cautioned that these forward-looking statements are only predictions and may differ materially from actual events or results. Articles, excerpts, commentary and reviews herein are for information purposes and are not solicitations to buy or sell any of the securities mentioned.