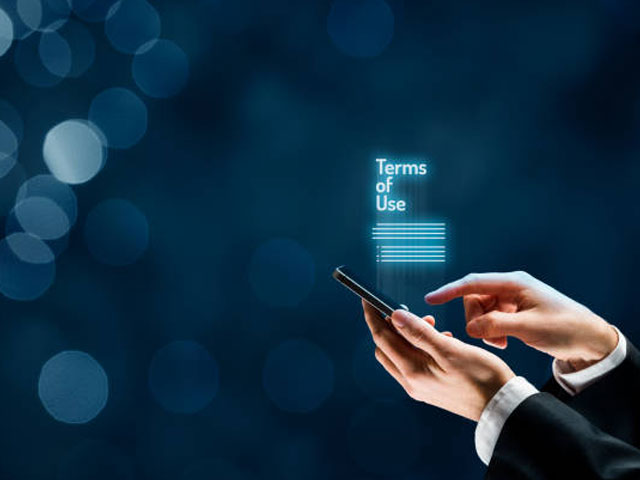 Terms of Use – Disclosure – Disclaimers
As used below the words "report" and "fact sheet" or "white paper" also refers to content found in this web site or content generated by, for, or on behalf of any entity bearing names associated with this site.
Fair Use Notice: Content found on this site may contains some copyrighted material whose use has not been authorized by the copyright owners. Educational, and/or criticism or commentary use on the Web constitutes a fair use of the copyrighted material (as provided for in section 107 of the US Copyright Law; use of copyrighted material for purposes that go beyond fair use, permission must be obtained from the copyright owner). Fair Use notwithstanding we will immediately comply with any copyright owner who wants their material removed or modified, wants us to link to their web site, or wants us to add their photo.
All information provided is not investment advice. All readers should seek advice from a registered professional securities representative before deciding to trade in stocks featured herein or any stocks for that matter. All statements and expressions not meant to be a solicitation or recommendation to buy, sell, or hold securities. Investors should not rely solely on the information contained herein; investors should use the information contained herein as a starting point for doing additional independent research. Factual statements in this report are made as of the date stated and are subject to change without notice and the reader of this report shall not create, under any circumstances, any implication that there has been no change in the affairs of the company since the date of the report. The content of this report is believed to be reliable; however InvestmentOpportunity.com disclaims any and all liability as to the completeness or accuracy of the information contained herein and for any omissions of material facts.
Investing in micro/small-cap and growth securities is highly speculative and carries an extremely high degree of risk. It is possible that an investor's investment may be lost or impaired due to the speculative nature of the company. Information presented herein contain "forward looking statements" within the meaning of Section 27A of the U.S. Securities Act of 1933 and Section 21B of the Securities Exchange Act of 1934 and whatever similar guidelines may exist in other jurisdictions. Any statements that express or involve discussions with respect to predictions, expectations, beliefs, plans, projections, objectives, goals, assumptions or future events or performance are not statements of historical fact and may be "forward looking statements."
Forward looking statements are based on expectations, estimates and projections at the time the statements are made that involve a number of risks and uncertainties which could cause actual results or events to differ materially from those presently anticipated. Forward looking statements in this action may be identified through the use of words such as "projects", "foresee", "expects", "will", "anticipates", "estimates", "believes", "understands" or that by statements indicating certain actions "may", "could", or "might" occur. Understand there is no guarantee past performance will be indicative of future results. The accuracy or completeness of the information in this report is only as reliable as the sources they were obtained from. InvestorOpportunity.com, research team, affiliates, and/or families may at times hold positions in securities mentioned herein, and may or may not make purchases or sales in such securities featured within reports.
InvestorOpportunity.com may have received compensation for the research, presentation, and advertising of information on the subject company featured on in this report. The author/editor of this report and/or article and/or editorial is not a financial advisor and nothing here should be construed as giving financial advice, prospective investors should contact a suitably qualified financial advisor. Journalistic liberties may have been taken in the preparation of this research fact sheet. Research fact sheets are sometimes presented in a manner that explores the positive upside of the subject company and the industry it operates in while at the same time not dwelling or speculating on potential pitfalls.
Occasionally this publication will accept fees for dissemination and housing of a report/review/overview; up to five thousand dollars in value only (including related audience development dissemination efforts). No warranty or guarantee is given regarding the accuracy, reliability, veracity, or completeness of the information provided herein and under no circumstances will the author/editor or InvestorOpportunity.com be liable for any loss including but not limited to direct, indirect, incidental, special or consequential damages caused by using the information, or as a result of the risks inherent in the stock market.
This website contains information regarding InvestorOppotyunity.com, its proprietors, affiliates, subsidiaries, licensees, employees, agents, officers, and independent contractors, hereinafter referred to as "The Company". The website, https://investoropportunity.com is owned and operated by The Company and may contain advertisements, sponsored content, paid insertions, affiliate links or other forms of monetization. 
The Company abides by word of mouth marketing standards. We believe in honesty of relationship, opinion and identity. The compensation received may influence the advertising content, topics or posts made in this blog. That content, advertising space or post will be clearly identified as paid or sponsored content.
The Company makes no representations, warranties, or assurances as to the accuracy, currency or completeness of the content contain on this website or any sites linked to or from this site. The views and opinions expressed on this website are purely those of the contributors and not necessarily those of The Company. Content is often artificial intelligence algorithm generated and are often computer generated interpretation of insight of random individuals on other websites.
The Company provides paid advertisements to our customers. Although we may have sent an email, The Company does not endorse this product nor is it responsible for the content of this ad. Furthermore, we make no guarantee or warranty about what is advertised above. Through this website and emails you are able to link to other websites which are not under the control of The Company. We have no control over the nature, content and availability of those sites. The inclusion of any links does not necessarily imply a recommendation or endorse the views expressed within them.
Equities, Futures, and Options trading all have large potential rewards, but also large potential risk. You must be aware of the risks and be willing to accept them in order to invest in the futures and options markets. Don't trade with money you can't afford to lose. This is neither a solicitation nor an offer to Buy/Sell futures or options. No representation is being made that any account will or is likely to achieve profits or losses similar to those discussed on this web site. The past performance of any trading system or methodology is not necessarily indicative of future results
All trades, patterns, charts, systems, etc., discussed on our website or in messages and product materials are for illustrative purposes only and not to be construed as specific advisory recommendations. All ideas and material presented are entirely those of the author and do not necessarily reflect those of the publisher or The Company. No system or methodology has ever been developed that can guarantee profits or ensure freedom from losses. No representation or implication is being made that using the methodology or system will generate profits or ensure freedom from losses. The testimonials and examples used herein are exceptional results, which do not apply to the average member, and are not intended to represent or guarantee that anyone will achieve the same or similar results. Each individual's success depends on his or her background, dedication, desire, and motivation.
Understand that The Company, its owners, subsidiaries, employees, affiliates and agents do not solicit or execute trades or give investment advice, are not registered as brokers or advisers with any federal or state agency, and encourage consultation with a licensed representative or registered investment professional prior to making any particular investment or using any investment strategy.