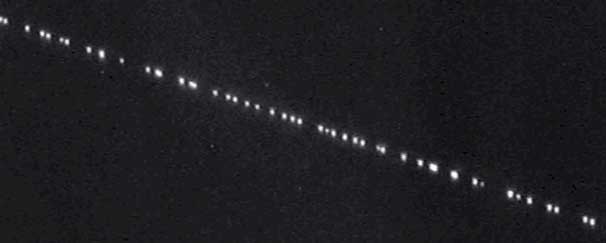 Figure 1. (above) Starlink seen in the sky from earth at night.
Elon Musk says an IPO of SpaceX's Starlink satellite internet business is still 3 or 4 years away
Elon Musk last month told SpaceX employees the company isn't likely to take its Starlink satellite internet business public until 2025 or later, CNBC has learned. 
The latest timeline signals another IPO delay and comes despite repeated questions from a variety of investors over the years about owning a piece of SpaceX. 
Musk emphasized, as he has previously, that the Starlink business needs to be "in a smooth sailing situation" with "good predictability" before it goes public. 
## 
Content above may contain forward-looking statements regarding future events that involve risk and uncertainties. Readers are cautioned that these forward-looking statements are only predictions and may differ materially from actual events or results. Articles, excerpts, commentary and reviews herein are for information purposes and are not solicitations to buy or sell any of the securities mentioned.